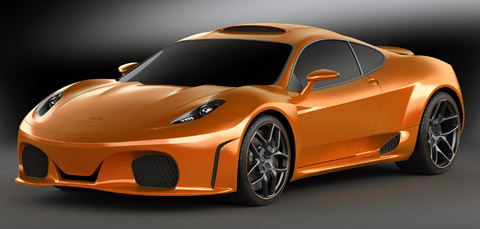 The 2009 Novitec TuLesto is one of the world's high performance sports car that comes out with a stunning looks and it measures about 122 cm high, 462 cm long and 204 cm wide.
Engine
The Novitec TuLesto consists of a twin-supercharged V8 engine with 4400 cc displacement that delivers 537 lb-ft torque at 6300 rpm and 777 bhp at 8200 rpm. The whole body of the car is made of aluminum and carbon fiber and provides better power to weight ratio. Due to this, the car reaches 60 mph in just 3.3 sec and the top speed is about 217 mph. It also provides 6-speed F1 transmission and semi automatic gearbox.
Interiors
The interiors include the sound system and climate controlled system. The interiors are mainly designed with carbon fibers that include the dashboard, bucket seats and center console.
Specifications
Vehicle Type: - modified car, two doors coupe
Configuration: -Mid Engine/ RWD
Engine: - Twin Supercharged V8
Displacement: - 4400 cc
Transmission: - 6-speed F1
Torque: - 537 lb-ft @ 6300 rpm
Horsepower: - 777 bhp @ 8200 rpm
RPM: - 8500
Length: - 181.9 in
Width: - 80.3 in
Height: - 48.0 in
Weight: - 2775 lbs
0-60 mph: - 3.3 sec
Top speed: -217 mph